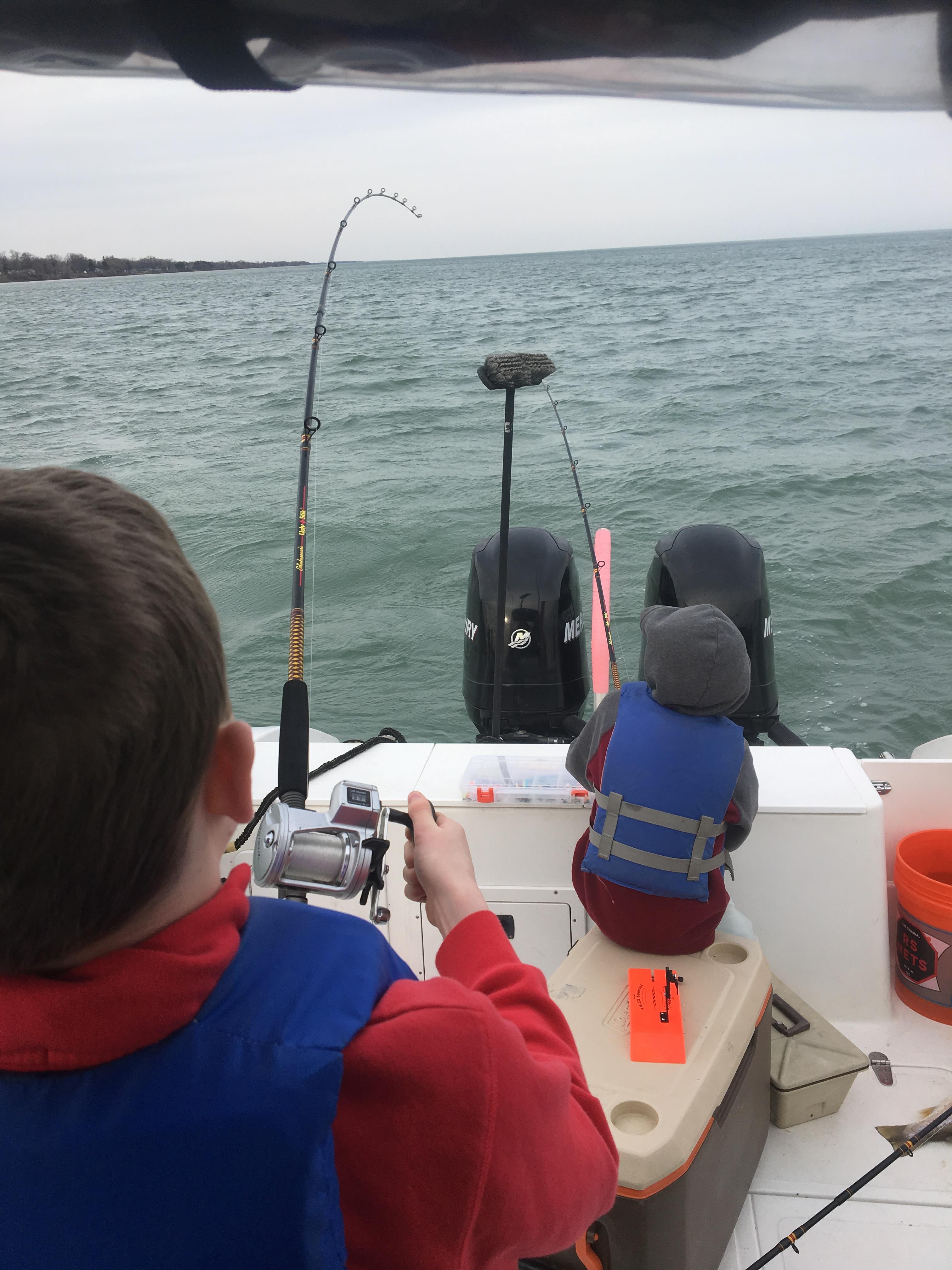 Content count

101

Joined

Last visited
Community Reputation
77
Excellent
Recent Profile Visitors
The recent visitors block is disabled and is not being shown to other users.
To each his own but we run three each side efficiently. We run tx22 church boards and so do many others. I have no dog in the fight. I'm just a fisherman whom tourney fish and runs as many segmented cores as anyone on Erie. I love my inlines and have no issues. Would never run a big board again.

we run up to 10 colors on church tx22 boards. We used to use big boards and switched when I bought a new boat a few years ago. Would never go back for the simple reason our landing rate is better. I also believe we deploy our spread faster and much more efficiently.

Signed up Friday. I believe only 16 spots left.

Hey guys trying to set up a trip to fish for eyes in Ohio this winter. Two or three day trip would like to stay close to launch. Any suggestions on where to go. Never been out there.

As of yesterday afternoon north end was open water because of the wind. That is good news. Cool temps and calm winds next few days is great news. Won't be long.

Light leader 10lb test, take the worm off and put on a small treble. Then run it at 2mph 15 ft behind ball!👍

Pm here and I'll give you a call back.

2006, 252 walk around seaboss dual 115efi four strokes $30000 includes... double axle trailer rod holders, Scotty electric riggers, big Jon rod trees, 2 hummingbird fish finders (2017 helix 10), depth raider down speed, full enclosure, live well, custom stainless insulated fish box, new bottom paint this spring, new fusion blue tooth stereo system 2017, new marine radio 2017. Lots of fishing equipment. Motors are proffesionally maintained and are really quite and super efficient and fast. Both motors had recently replaced lift pumps. Boat trolls down to 1.2 with one motorand does just under 40mph.

be nice to incorporate something that would get the tourney boats excited about fishing.

Another month. I caught eyes out of Dunkirk last year I think on October 22nd. Just the fisherman leave not the fish so much.

Hey guys it's easy out there right now don't over think it too much. Find the fish on the graph and fish right through them. Lake has been flat so there is not much current and the water temp doesn't change a lot this time of year. We have been trolling spoons and chatters at higher speeds 2.5 to 2.7. Good luck and if you have not been catching fish the past few weeks you need to hire a charter because you are doing something wrong.

Your fishing to high in water column. Get it down 70 to 80 ft and you'll be in business.

Heck even when you tell people exactly how to do it. Sometimes they just do what there gonna do. As of this year you could do a lot of things wrong and still catch em. Fishing is phenomenal from sturgeon point to west of Erie.