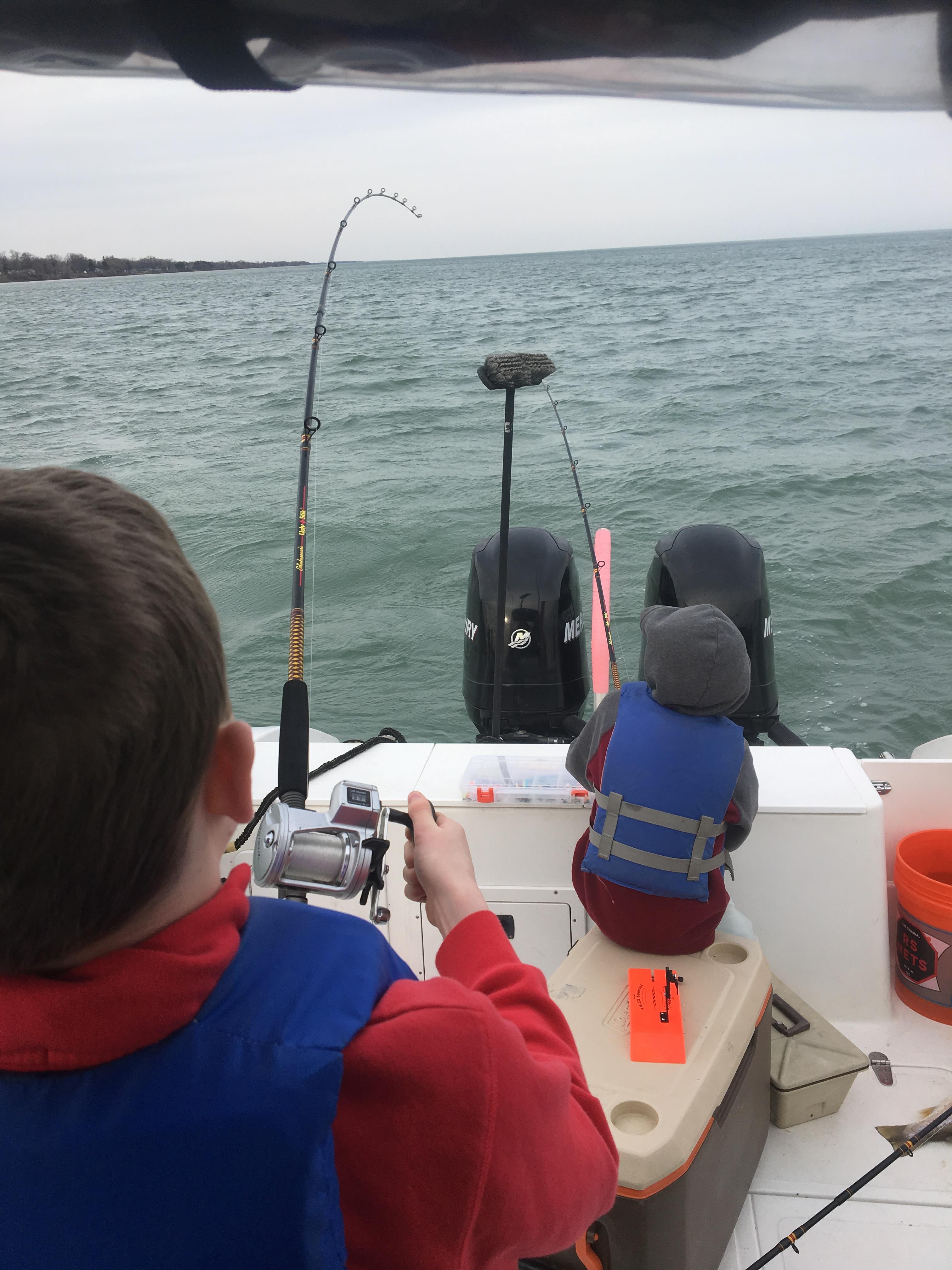 Content Count

138

Joined

Last visited
Community Reputation
91
Excellent
Recent Profile Visitors
The recent visitors block is disabled and is not being shown to other users.
Hey guys I report pretty regularly on my face book page Dances With Fish, Dunkirk NY and occasionally on here. My opinion is that you guys are fishing east of Dunkirk to Buffalo are just in a less productive area. Fairly simple. No secret. Launching out of Barcelona, Dunkirk, NE Pa it would increase your catches dramatically. I would suggest that the Catt is the best location for Perch and one of the least productive ports on Erie for eyes the months of May and June. Now later in the year that is not the case. For the month of May or June it's just how I see it. If I believed differently my boat would be there, which is way closer to my house.

2 and 3 color lead core directly off spawning structure in 25 to 30 ft of water during the day time.

Bills hooks has chatter sticks in Dunkirk

Thanks but they just ain't the same.

I know it's a long shot but I'd pay well if anyone has any of these 7ft rods. Thanks Ron

Fire Tiger rynowsky. Clear pink rynowsky. Three inch black and silver chatters.

Fishing is stupid hot out deep off Dunkirk 100 ft out.

I love them all. I had a great experience at the 444 in port colbourne. Well run tourney and lots of fun. Plus the fishing is different then I'm used to and I got to learn a lot. Sunset is cool because of the money and venue. Tourney got big fast. Don is working on making improvements on various things for next year. Rob Ray tourney have a good payout little more relaxed but a lot of fun. Jim and Diane on the Innovative Outdoors Tourney Run a great tourney and it's got bigger every year. Payouts are good and they are on the ball. I fish the Con Club and it's a great run tourney. I just don't prefer a big fish format. (Or maybe I'm bitter because we led for two days and blew it on day three for a third place finish) I'll be honest I really miss the two day 5 or 6 fish tourney. So much strategy after day one and putting together a 6 fish box two days in a row is hard. Ron

Guys you are lucky this isnt a beauty contest. Look 👀 at them legs.

Yes I did get my money. Hope you guys get it worked out.

Most if not all have lie detector test at the end. It is not as simple as you would think and different tourney have different rules. Mostly to do with how you treat you're fish after being caught. Trust me that the lie detector is no joke. Very exstensive and done by a guy whom has done them for the FBI. If you don't pay attention at the captains meeting and completely understand the rules I'm sure you could get disqualified without intentionally cheating. In the Sunset bay shootout it is a dry box tourney so if you put your fish in a live well with water you would fail lie dector and get disqualified. Other tourney have a lie dector but have different rules. No need to do all the inspections of fish if you have a legitimate lie dector which most of the big paying tournament do on east end. Ron, Dances w Fish

I did third place overall... Dances with Fish.

Well to each there own. I'll take my wire divers down 65 to 70 ft over a 100 ft.

Our wire rods on Erie our preform our braid divers.