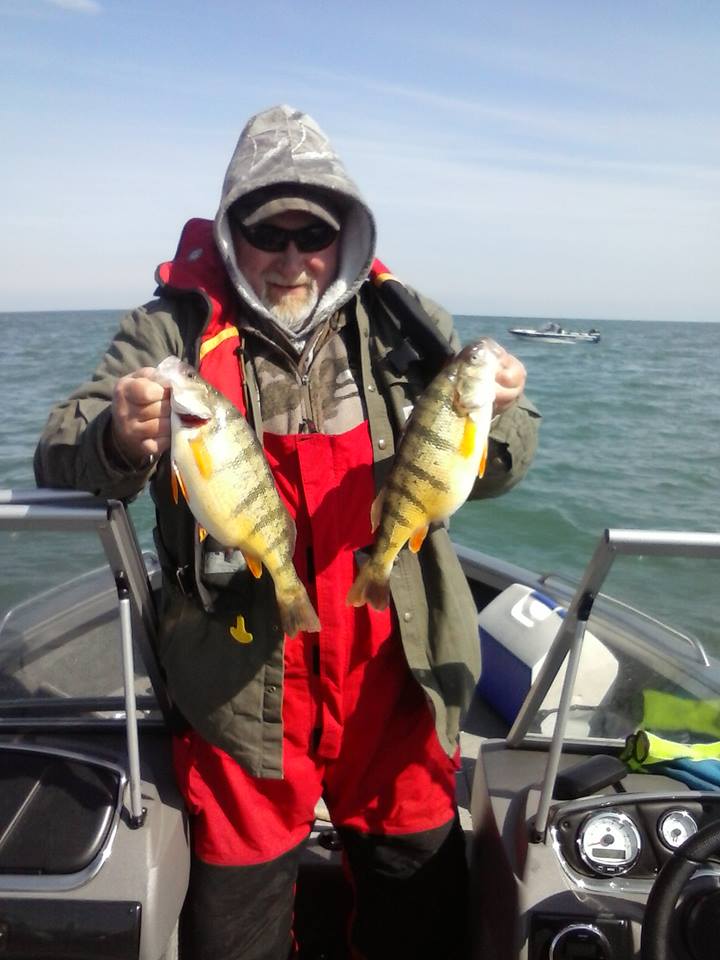 Content Count

23

Joined

Last visited
Community Reputation
10
Good
Recent Profile Visitors
The recent visitors block is disabled and is not being shown to other users.
What linecounter reels are you looking for?

I'm hearing the same things over and over about Lowrance,...terrible CS and not good quality in their newer units, if it breaks out of warranty, you're screwed!!! I think my next unit is going to be a Garmin...hearing lots of good things about them, their units, their quality, their CS !!!! My 2 cents...

If he doesn't have 1...I have a reel I'll sell reasonable

The DR rods still available? If so, are they 2pc? What action are they?

Fished Monday (8/20) and Friday (8/24) out of Barcelona....3 man limit Monday by 12:30...50-62' ...dipsies 75-100' back on a 3 setting...harnesses and Renoskys...also pulled some on boards, Reefrunner 800's + 4oz snap wts back a total of 150-200' behind the board. Friday, 2 man limit by 12:00...60-92'...dipsies 135-140' back on a 3 setting...mostly harnesses (copper/watermelon & purple/pink/copper)

Went out of Barcelona yesterday...80-95' ....got our limits for 4 guys, with only 3 throwbacks and NO JUNK !!! Grape Jelly wormburners ruled the day (purple w/pink dots over copper), also caught some on a pink Lindy Lil' Guy off downrigger 70' down. #1 size dipsy 2 - 200' back Mag size dipsy, 1 - 140' back, 3 - 165' back

Got out of Dunkirk yesterday afternoon..fished 80-94' straight off the stacks..got my 6, most on wormburners, 1 on a deep Reef on LC, 1 on Renosky off dipsy.... Mag dipsy 1- 115 back, #1 Dipsy 3 - 210 back. Size was 16 - 21" Only 3 throwbacks.

Anyone got a report from yesterday?

Does running 2 different sizes prevent the inevitable tangles when running 2 per side ?? I run all #1's (inside set on #1, outside set on #3), but still get tangles sometimes, whether it's an unintentional tight turn or a strong current.

We went out of Dunkirk yesterday..started in 65-70fow a few miles east..1 short 'eye...moved NW to 80-95fow...scrounged 6 small keepers and 8 throwbacks...we threw everything at them to no avail. #3 setting 160 back on dipsy was most productive. We did not mark a lot of fish...our friends went W down to the shoals and only managed a couple shorts, 1 keeper...they moved out deeper to the N off shoals and were not marking hardly any fish....SLOW DAY all around!! Anybody got a line on where they went???